Stone Mullion Window Surrounds
Natural stone mullion windows are still very popular architectural elements in the English architecture. The demand is high, not only for restoration purposes but we actually mostly manufacture them for newly built houses.
A variety of stone materials can be used: from our most popular limestones such as Ancaster, Clipsham or Bath limestone, to Ironstone or different sandstones. Also the design can vary from a single to a double or triple mullion window. There are a multitude of surrounding mouldings available.
The drawing below shows only one of many designs our clients can choose from: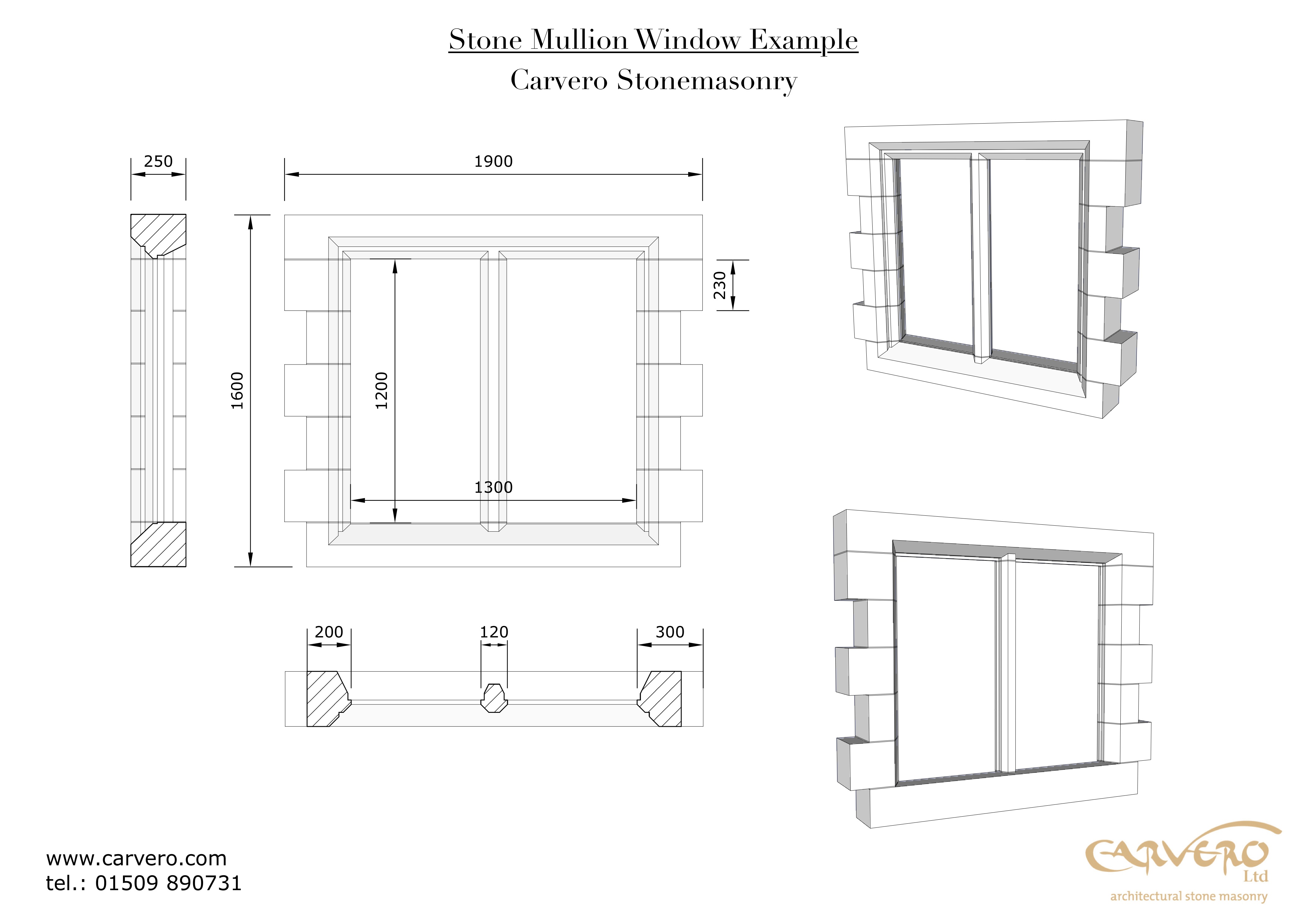 Stone mullion windows out of limestone, ironstone or sandstone
This is a beautiful local example of a mullion window in Bath limestone. For this private residence we made several single, double and triple mullion windows. Some clients choose to have their builders fit them, others have our fitting team install the window surrounds.