A very delicate stone tracery window carved in our Leicestershire stonemason workshop
We have done the drawing of this beautiful gothic tracery quite some time ago, and with that a 3D animation. I always wanted to do one of those but the occasion never arose.
So I decided we are going to make one for ourself. Tracery windows are of the most extensive variety, both in design and form. Often they are bigger than our chosen design and made of several pieces. We started making it some weeks ago and every time we had a bit of time we worked on it. Gregory a French stonemasons from Strasbourg working here in our workshop near Loughborough in Leicestershire, had the honour of carving this delicate piece of Gothic architecture and I have to say I am a bit jealous.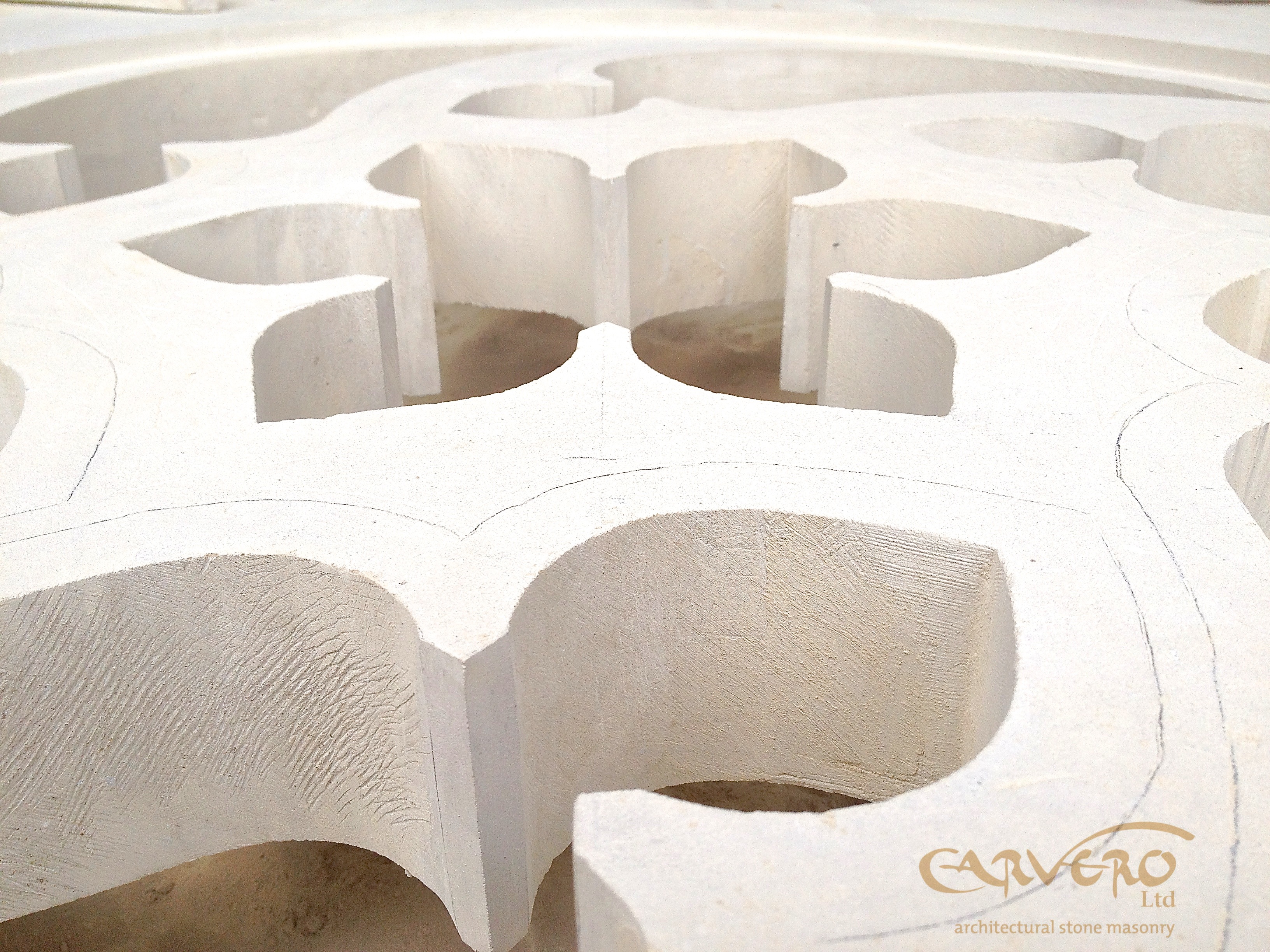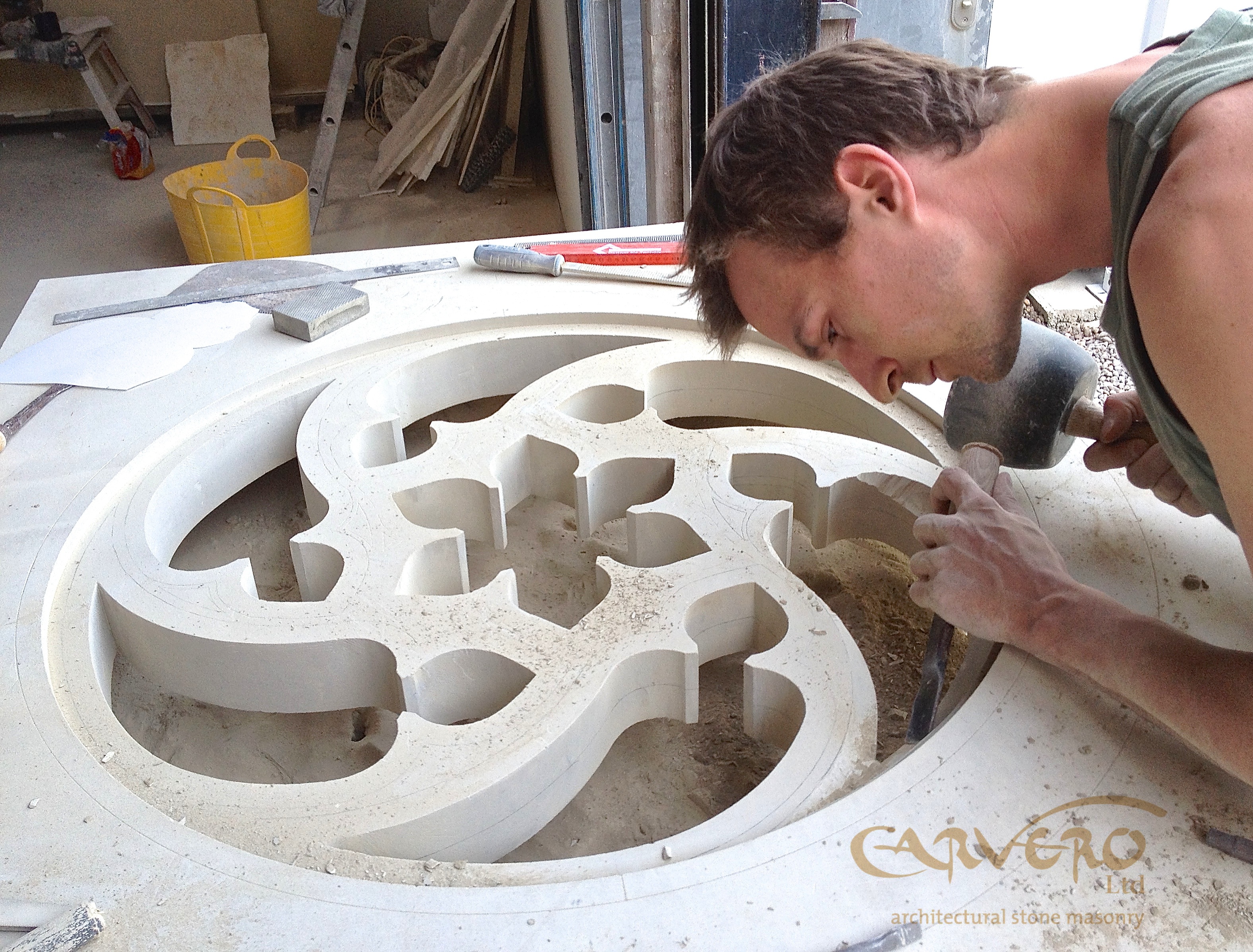 We chose an Italian limestone which we normally use for our stone fireplaces, door surrounds or stone mullion windows. It is a limestone very fine in grain and allows for very sharp edges. Also over time, it creates its own patina and turns into a beautiful light blue grey colour. As you can see in the pictures, it is truly hand carved and by doing so Gregory learnt some useful new techniques. He has definitely done a great job. Thanks Gregory!!!